PPAYA - About us
About us
We know you work hard to generate your power – that's why at PPAYA, we work even harder to get you the price you deserve.
Our team combines decades of experience in the renewables space with cutting-edge market monitoring technology to make sure you get the most out of your power. Find out more about us and our partners below.
The PPAYA Team
Kristina Rabecaite
Kristina is CEO of PPAYA. She brings a wealth of experience in the industry having worked previously at Limejump, where she won the Woman of the Year Award 2019 at the Solar & Storage Awards. While at Limejump, she grew their renewable portfolio from 0 to over 1GW.
Grazina Zizaite
Grazina is our Account Management wizard. She is passionate about customer experience, day-to-day operations and building relationships with existing clients.
Matthew Hampson
Matthew is our Business Development Executive at PPAYA, specialising in the areas of Anaerobic Digestion and Wind. He will be generating new sales leads, negotiating client pricing and forecasting sales revenue. He has great interests in global and political affairs, renewable energy and international development which can contribute towards the development of our business.
Joel Llewellyn-Eaton
Joel is our Business Development Executive at PPAYA, specialising in the areas of Solar and Hydro. He will be generating new sales leads, negotiating client pricing and forecasting sales revenue.
Alla Rybintseva
Alla is the Legal Counsel at PPAYA. She has always had a passion for law and after moving to the UK from Ukraine in 2022, she's now continuing to pursue her dream career!
Georgia Burnside
Georgia is our Junior Marketing Manager. She is responsible for designing all marketing material, creating and managing PPAYA's social media channels and organising all networking events. With a background in branding and advertising, Georgia has a keen eye for detail and is determined to share our brand far and wide through innovative concepts.
Tatiana Alves
Tatiana is our UX/UI designer. She is responsible for all the visual aspects of PPAYA. With a background both in Ecology and as a visual artist, she is now determined to take our user experience to new heights.
Miguel Viola
Miguel is our Product Engineering Manager. His key responsibilities include managing the engineering team and understanding customer and business requirements in order to convert them into features on our product.
Nicolas Zim
Nicolas is a Frontend Developer at PPAYA. He has experience developing and testing multiple web-based applications incorporating a range of technologies. He's a technology enthusiast that always finds awesome solutions to make our ideas possible.
Jona Kružičević
Jona is a Junior Frontend Developer at PPAYA. She used to be a set designer and also has a couple of years of experience in finance and accounting. When Covid hit, she decided she wanted to do something different. She learned how to code and is now a proud member of our team.
Harris Markov
Harris, our Backend Engineer supports PPAYA's growth by helping the engineering team bring the best solutions to our backend services.
Aiko
Aiko is our Company Mascot and junior treat QA engineer. She brings luck during meetings, and chaos to team events.
PPAYA's Directors
Chris Rodgers
Chris is Head of Energy Finance at Close Brothers & owner of Gen Capital. He is responsible for funding a portfolio of wind assets large enough to power 18m households.
Chris Walker
Chris is owner and MD of Muirhall Energy, the first company to commission subsidy-free transmission-connected wind in the UK and one of the leading independent developers in the industry.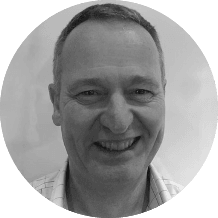 Roy Foster
Roy is Director at CR Foster Hydro, which has constructed over 40 small- to medium-sized hydropower schemes over the past four years.